De december drukte is voorbij, maar de meeste webshops maken zich alweer klaar voor de volgende piekperiodes zoals januari, die ook wel bekend staat als de maand van de goede voornemens, Valentijnsdag en Moederdag. Webshopeigenaren kunnen enorm veel inkomsten mislopen als ze zich niet goed voorbereiden op dit soort periodes. Wij geven daarom vier tips zodat webshops veel leed bespaard blijft en ze kunnen profiteren van de piekmomenten gedurende het jaar.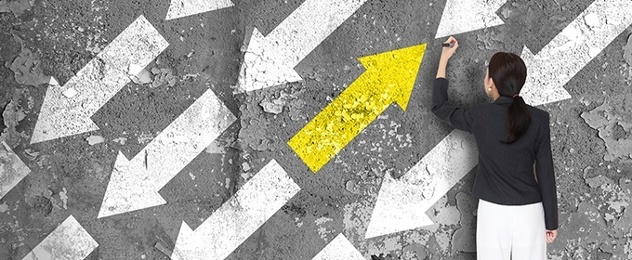 #1 Voorbereiding is het halve werk
Om je voor te bereiden op de piekmomenten, is het goed om te weten wanneer je deze pieken kunt verwachten voor jouw webshop. Een webshop die voedingssupplementen verkoopt zal het in januari drukker hebben dan met Valentijnsdag.
Analyseer de gegevens van voorgaande jaren: op welke momenten werden welke producten gekocht? Had je de pieken toen goed voorspeld of merk je dat je doelgroep toch op andere momenten shopt?
Neem dit dan mee in je planning voor dit jaar. Zo weet je hoe je je marketingbudget moet verdelen over het hele jaar, hoeveel personeel je moet inzetten en hoeveel en wat je op voorraad moet hebben.
#2 Voorkom last-minute shoppen
Een van de grootste uitdagingen voor retailers is met weinig mankracht in korte tijd veel orders verwerken. In plaats van mankracht te moeten vergroten om last-minute orders te verwerken, is het verstandig om in een alternatieve marketingstrategie te investeren.
Zo kun je het inspiratiemoment naar voren halen, iets wat MamaKado erg goed doet. Zij verkopen bijvoorbeeld gepersonaliseerde sieraden en hierbij is de levertijd vaak langer. Zij zorgen er dus voor dat deze producten als eerst worden gepromoot en daarna wordt geswitcht naar de reguliere lijn.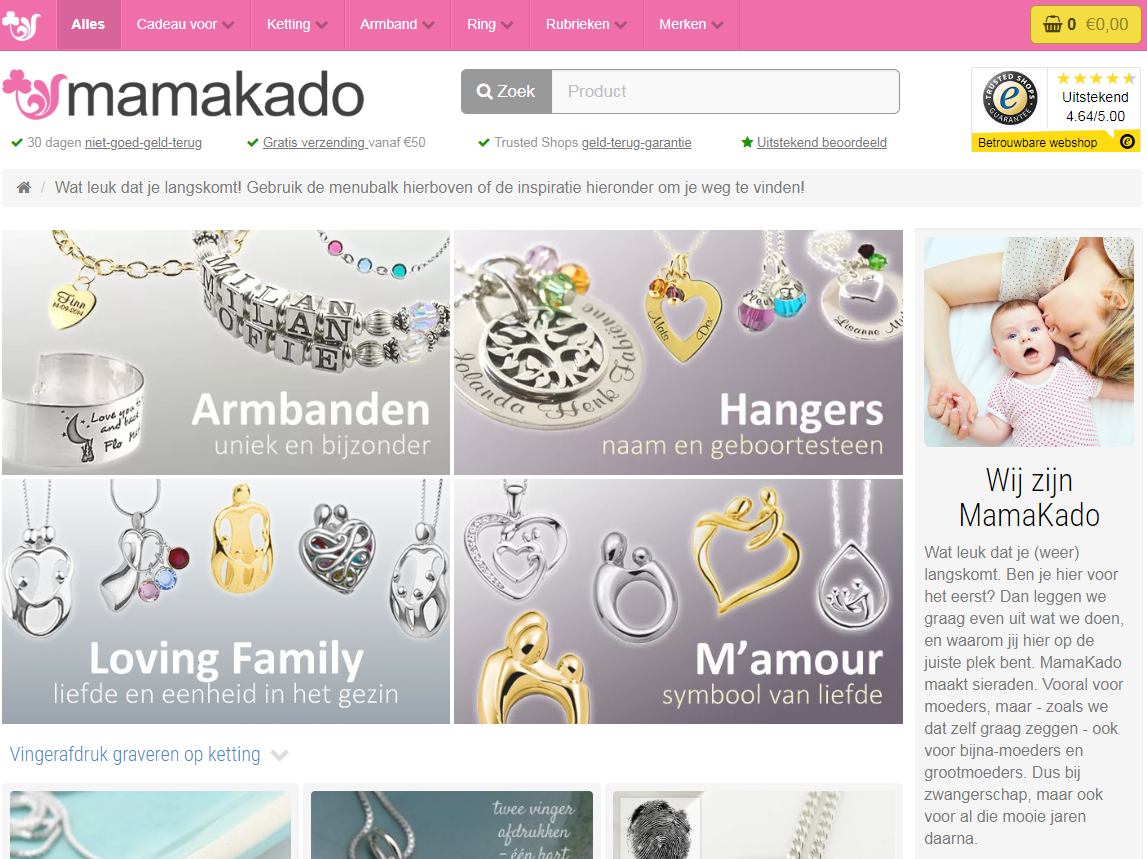 Op deze manier verminder je als webshop het last-minute shoppen en voorkom je dat je te weinig bezetting hebt op het laatste moment. Ga je voor het eerst gepersonaliseerde armbanden aanbieden? Dan is het wellicht slim om deze ruim voor Valentijnsdag te lanceren.
#3 Check op tijd of iets werkt of niet
Vergeet niet om tijdens de piekmomenten te checken of bepaalde producten wel of niet aanslaan. Dit is zeker belangrijk als je voor het eerst een markt aanboort met jouw producten.
Een webshop die dit bijvoorbeeld goed doet is Body & Fit. Door middel van de reviews weten zij dat bepaalde producten in bepaalde landen beter of minder scoren dan andere.
Wanneer zij merken dat een nieuw product niet goed werkt, verwerken ze dat direct intern, delen ze het met alle Country Managers en schakelen ze snel af. Een ander product kunnen ze dan snel opschalen.
#4 Loop je zoektermen na
In het geval van terugkerende feestdagen is het verstandig als je de content op je websitepagina's hierop afstemt. Wordt je gehele assortiment gedekt door trefwoorden van Google Search? Heb je aan alle synoniemen gedacht?
Het zoekvolume voor 'Valentijnsdag bloemen' neemt misschien al in januari toe, dus denk na of je niet al eerder wil starten met een campagne over je bloemenassortiment.
Bedenk wel dat een effectieve zoekmachine optimalisatie alleen op de lange termijn effect heeft. Wees dus niet teleurgesteld als het dit jaar niet meteen het gewenste resultaat heeft, maar het zal je volgend jaar zeker helpen.
Kom bovenaan bij Google met jouw webshop en genereer nog meer verkopen! Download onze gratis checklist: