Als je het Trusted Shops logo hebt gezien op webshops, dan vraag je je misschien af 'Wat is Trusted Shops precies?' of 'Wat kan Trusted Shops doen voor mijn winkel?'. Dat zijn allebei goede vragen. Zoals je waarschijnlijk al gedacht had, heeft Trusted Shops wat te maken met betrouwbare websites. Maar wat is precies hun rol in de 'vertrouwenssector' en is het iets wat ook handig kan zijn voor jouw bedrijf?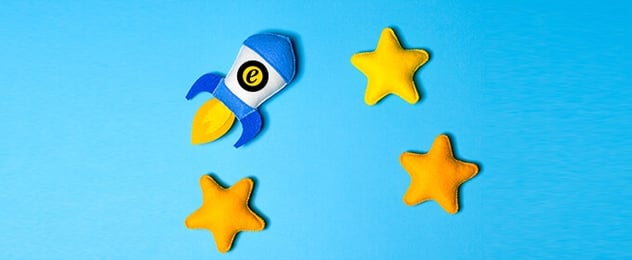 E-commerce is in de afgelopen 20 jaar gigantische gegroeid. Het lijkt erop dat consumenten alleen nog maar online aankopen doen. Door de jaren heen is de standaard voor webshops wel sterk veranderd. Stel je voor dat de webshops van tegenwoordig er uit zouden zien als die in de jaren 90. Je zou nu echt niet meer iets kopen van zo'n website, toch? Er zijn zoveel ontwikkelingen geweest dat het tegenwoordig moeilijk is om de nep webshops van de echte te onderscheiden.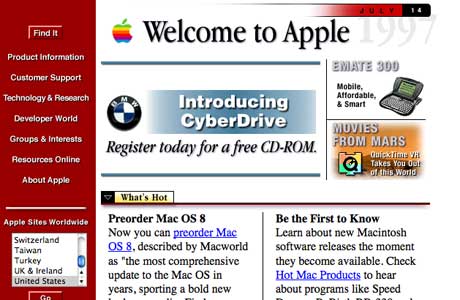 Zou je tegenwoordig iets bestellen bij een website die er zo uitziet?
Hoe helpt Trusted Shops bij het opbouwen van vertrouwen?
Trusted Shops is een bedrijf dat zich opstelt als onafhankelijke partij die de gemeenschappelijke belangen vertegenwoordigd van zowel consumenten als retailers. Met meer dan 19 jaar ervaring is Trusted Shops lang genoeg actief in wereld van e-commerce om te weten wat belangrijk is voor shoppers en webwinkeliers.
Het keurmerk
Het Trusted Shops keurmerk is het Europese vertrouwensmerk in e-commerce. Het Trusted Shops keurmerk laat zien dat de webshop voldoet aan de eisen van de industrie.
Om het keurmerk te 'verdienen', worden bedrijven eerst getest door middel van een audit. Een aantal van de kwaliteitscriteria waar aan voldaan moet worden gaan over klantgegevens, transparante communicatie en betrouwbare klantenservice.
Daarbij komt nog dat het keurmerk gepaard gaat met een 30-dagen geld-terug-garantie (kopersbescherming). Dit overbrugt de onzekerheid die er ontstaat als online shoppers een website voor de eerste keer bezoeken.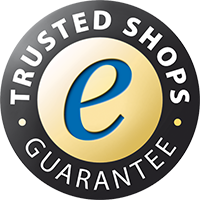 Europa's vertrouwensmerk in e-commerce
Online beoordelingen
Toch weet Trusted Shops dat het perfecte product dat bij het keurmerk past is social proof in de vorm van online beoordelingen. Met lokale, shop- en product- beoordelingen stimuleert Trusted Shops consumenten om hun ervaringen te delen met webshops. Met het gesloten reviewsysteem kunnen de klanten van Trusted Shops er zeker van zijn dat de beoordelingen alleen van echte klanten komen.
Dit is belangrijk voor de webwinkelier, maar ook voor de consument. Dit betekent namelijk dat de scores die shoppers zien ook echt kloppen en dus niet van nep kopers of bots komen. Ook weten retailers dat ook hun concurrenten geen vervelende reviews achterlaten.
Beoordelingen hebben het extra voordeel dat ze je website voorzien van constante nieuwe content. Dit klink misschien niet zo interessant, maar dit betekent dat Google jouw website als meer relevant ziet vanwege de constant geüpdatete teksten (Dit is dus goed voor je SEO). Daarom kan dit je helpen om hoger te komen bij Google.
De Trustbadge
Deze producten komen samen in de Trusted Shops Trustbadge®, een eenvoudig te integreren interface die je kunt weergeven op je gehele website samen met je beoordelingssterren. De bezoekers worden er constant aan herinnerd dat de winkel is goedgekeurd volgens de Trusted Shops kwaliteitscriteria en mede shoppers.
Dit neemt een grote onzekerheid weg die gepaard gaat met kopen bij een onbekende webshop en zorgt ervoor dat de webshop een hoger conversieratio krijgt.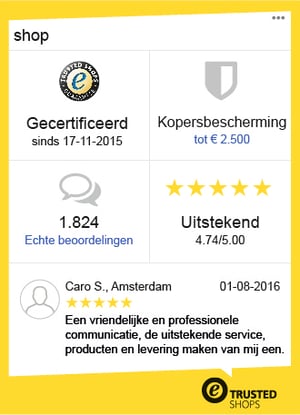 Links: De Trustbadge in de gesloten vorm Rechts: eenmaal geklikt, dan laat de Trustbadge veel informatie zien
Conclusie
Het opbouwen van vertrouwen op je website is zeker mogelijk. Met de hulp van Trusted Shops hebben meer dan 30.000 online shops het vertrouwen gewonnen van nieuwe klanten en hebben hun online imago verbeterd (of gecreëerd).
Dit is echter maar een korte samenvatting van wat Trusted Shops voor je kan betekenen voor een webshop. Voor meer informatie klik je op onderstaande afbeelding om nog meer te weten te komen over Trusted Shops.