Een content marketing strategie is de moeite waard: unieke content die goed is afgestemd op de doelgroep zorgt ervoor dat je hoger komt bij Google en verhoogt conversies.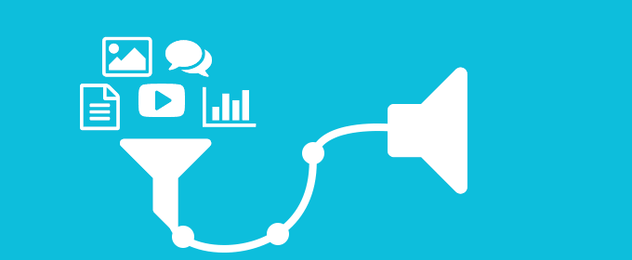 Experts zijn het eens dat goede content een van de belangrijkste onderdelen zou moeten zijn van elke marketing strategie. De klassieke vorm van adverteren biedt geen extra waarde aan de lezer, content doet dit wel. Het versterkt klantloyaliteit en brengt je onder de aandacht bij nieuwe klanten.
Kwaliteit van de content
Goede verhalen zijn net als memory chips met informatie, die de weg eenvoudig vinden naar de klant. De kwaliteit van de content moet echter goed zijn, aangezien dit het verschil maakt met het klassieke adverteren.
Goede content informeert, inspireert en vermaakt de lezer. Daarom is de content zo interessant voor zoekmachines. Het maakt niet uit of het om producten, categorie pagina's, blogs, sales advies of expert tips als video of afbeelding gaat: Content wordt steeds belangrijker voor SEO.
Originele teksten in productbeschrijvingen en categorieën helpen al bij het verbeteren van je Google ranking. De content in je webshop moet je uitnodigen om meer pagina's te gaan bekijken.
Dit zorgt voor lage Bouncerates wat Google dan weer beloont met een hogere ranking voor bepaalde zoekwoorden.
Product beschrijvingen
Shops zouden moeten gebruik maken van thema's en acties en de website ook daarop aanpassen. Consumenten en zoekmachines waarderen het als er een product wordt gepresenteerd of een probleem wordt opgelost op een nieuwe manier.
Het is voor webshops vaak lastig om eenvoudig en natuurlijk een objectieve, informatieve en handige tekst te schrijven. Online shops zijn nu eenmaal geen bron voor het nieuws die dagelijks een update posten.
Toch is het de moeite waard om deze uitdaging aan te gaan. Productbeschrijvingen die je overal kunt vinden online hebben totaal geen toegevoegde waarde voor zoekmachines.
Een ander positief effect van content marketing is het vergroten van je bereik: interessante, informatieve en leuke content kan zich snel verspreiden online. Het conversieratio wordt ook verhoogd doordat consumenten graag kopen bij iemand waarvan ze het gevoel hebben goed advies te ontvangen.
Dit geldt helemaal voor producten waar een uitleg voor nodig is, hier is een groot verschil te zien in conversieratio. Denk bijvoorbeeld aan achtergrond informatie, ervaringen, video uitleg, etc.
Meetbaar succes
Met een content marketing campagne in combinatie met klassieke advertenties, kan een doelgroep ook groter worden.
Als je dus bijvoorbeeld promotie toevoegt op een logische manier aan een blogartikel dan zal het niet de leeservaring verstoren, het past namelijk in het verhaal. De promotie is op een natuurlijke manier geïntegreerd. Klassieke advertenties zijn vaak eenvoudig te zien en staan los van de content waar de lezer daadwerkelijk naar op zoek is.
Net als bij klassieke content marketing zijn er voor content marketing ook meer dan genoeg meetmogelijkheden. Er zijn dus eigenlijk bijna geen nadelen aan deze vorm van marketing!
Blijf op de hoogte van alles rondom content marketing en jouw webshop en schrijf je in voor onze nieuwsbrief!