Je hebt het waarschijnlijk al vaker gehoord, YouTube is heel erg populair en is bijna de vervanger van de TV te noemen. YouTube is namelijk de op een na grootste zoekmachine ter wereld (na Google natuurlijk). Dagelijks kijken de meer dan een miljard gebruikers in totaal een miljard uur aan video's. Wat je waarschijnlijk ook wel eens hebt gehoord is dat jouw bedrijf van dit gigantische platform gebruik kunt (of moet) maken. Maar hoe doe je dit precies? Lees hier hoe je YouTube als marketing tool gebruikt voor jouw bedrijf.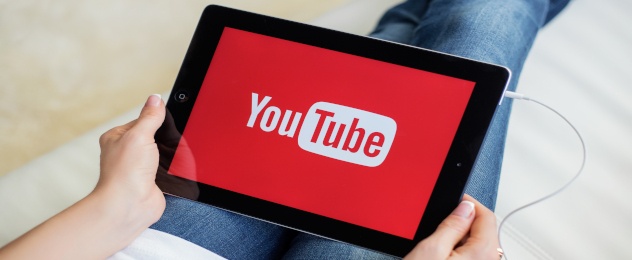 Maak relevante video's
Ik snap heel goed dat je graag jouw product wilt verkopen aan iedereen die je video ziet, maar dat is in de meeste gevallen niet de beste strategie. Mensen zijn niet op YouTube te vinden om iets te kopen. Misschien hebben ze een product in gedachten waar ze meer informatie over willen hebben, of zijn ze gewoon op zoek naar leuke en informatieve video's. Dit is dus niet het moment waarop je je salespitch moet gaan houden.
Wat je wel kan doen is bijvoorbeeld je producten uitgebreider toelichten. Je kunt bijvoorbeeld de informatie die je op je productpagina hebt staan, in detail uitleggen in een video.
Houd de tijd in de gaten
Houd in gedachten dat kort niet altijd beter is! YouTube beloont je voor hoe lang mensen je video kijken, hoe langer hoe beter (maar ook weer niet té lang). Waarschijnlijk klinkt dit een beetje tegenstrijdig, maar het is goed om de 'sweet spot' voor jouw video's te vinden als het gaat om de lengte.
Upload regelmatig
Om een vaste kijkersgroep op te bouwen, moet je regelmatig uploaden. Hoe meer actieve abonnees je hebt, hoe beter je presteert in de zoekresultaten. Het hoeft niet elke dag te zijn, maar bedenk wat voor jou redelijk is en wat past bij jouw doelgroep. Veel kanalen uploaden ongeveer 1x per week.
Een eigen kanaal te veel werk? Ga dan adverteren!
Adverteren op YouTube is ook een hele goede optie. Er zijn verschillende advertentie opties, een aantal zijn:
Trueview-advertenties: Dit zijn video-advertenties die je kunt overslaan voorafgaand aan een video.

Advertenties die niet overgeslagen kunnen worden: Dit zijn video-advertenties die ook vooraf worden weergegeven aan een video, maar die niet kunnen worden overgeslagen.

In-video overlay advertenties: Dit zijn een soort banners die onder in de video worden weergegeven.

Displayadvertenties: Deze advertenties weergegeven op de pagina van de video.
Wil je meer leren over adverteren op YouTube? In onze gratis whitepaper leggen we uit hoe alles werkt. Klik op onderstaande afbeelding om de whitepaper te downloaden:
Influencer marketing op YouTube
Het maken van je eigen video of video-advertentie kan veel werk zijn. Maar je hoeft niet zelf video's te maken om geld te verdienen met YouTube. Vraag bijvoorbeeld een influencer om jouw product te beoordelen.
Een influencer is iemand die veel volgers heeft op Social Media (dus ook YouTube) en die zijn/haar ervaringen deelt met de trouwe kijkers. Voordat je een influencer benaderd moet je kijken of diegene past bij jouw product. Hebben jullie ongeveer dezelfde doelgroep? Als dit goed overeenkomt is de kans groter dat de influencer met je samen wil werken, zij laten namelijk niet zomaar iets zien aan hun kijkers.
Maar ook wil je zeker weten dat het zin heeft voor jouw bedrijf. Het is niet logisch dat je contact opneemt met een influencer die video's maakt over gamen, terwijl jij schoonheidsproducten verkoopt. De kijkers zijn daarin niet geïnteresseerd.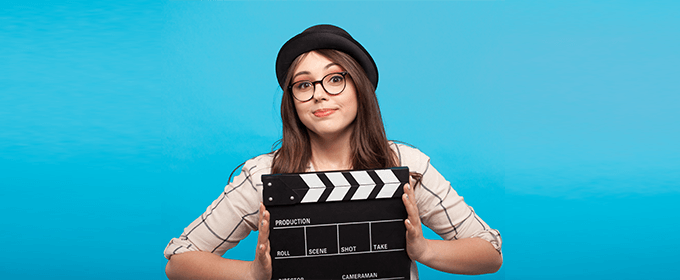 IKEA is een goed voorbeeld van een succesvol bedrijf op YouTube
Iedereen kent de Zweedse meubelgigant wel. Bij IKEA zijn ze heel goed in het efficiënt omgaan met kleine ruimtes, daar maken ze veel video's over. Vooral ook met gebruik van echte mensen die hun producten gebruiken.
Wat IKEA goed doet is dat ze een duidelijke rode draad daar hun thema's en manier van filmen hebben. Ze doen nooit afstand van hun Zweedse routs en hebben een heel duidelijk beeldmerk. IKEA zou je goed als voorbeeld kunnen gebruiken bij het beginnen van je eigen YouTube kanaal.
Conclusie
YouTube biedt je een breed publiek, je moet alleen wel even moeite doen om boven op de stapel te belanden. Met de juiste lengte van de video en de geschikte content kan je heel erg succesvol worden als bedrijf.
In ons kenniscentrum hebben ze onze gratis whitepapers en checklists voor je verzameld. In het kenniscentrum hebben we whitepapers over o.a. Youtube, Google en Google Ads, maar ook casestudies van Lucardi en Lesara. Neem een kijkje door op onderstaande afbeelding te klikken: