Als eigenaar van een shop doe je er alles aan zodat je klanten tevreden zijn met hun aankoop en je online shop positief beoordelen. Dat is de reden waarom het meenemen van je beoordelingen vanzelfsprekend zou moeten zijn - van en naar Trusted Shops!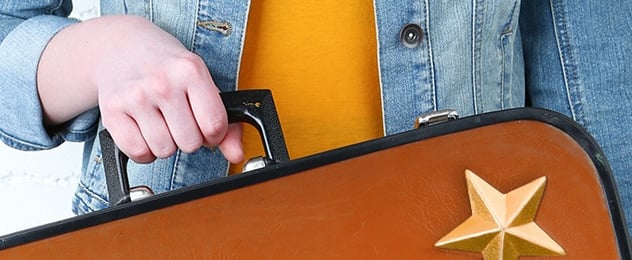 "Zijn mijn beoordelingen verdwenen als ik geen klant meer ben van Trusted Shops?"
Ook wij bij Trusted Shops, doen er alles aan zodat je tevreden bent met onze vertrouwensoplossingen. Ondanks dat, kunnen er uitzonderlijke gevallen optreden waarin wordt besloten om het partnerschap te beëindigen.
Als er problemen optreden of als je niet helemaal tevreden bent, is het altijd een goede keuze om eerst een persoonlijk gesprek aan te gaan met de Customer Success Manager. Het laatste waar je je echter zorgen over zou moeten maken zijn je beoordelingen. Want je beoordelingen zijn van jou - zonder enige tegenspraak!
Dat wil zeggen dat de ontvangen shop- en productbeoordelingen van je online shop na een eventuele beëindiging van de lidmaatschapsovereenkomst geëxporteerd kunnen worden, zodat je deze ook in de toekomst kunt gebruiken. Om ervoor te zorgen dat in deze situatie alles probleemloos functioneert, hoef je alleen het betreffende document behorende bij je Trusted Shops-overeenkomst op te vragen, te ondertekenen en aan ons te retourneren.
"Zijn de door mij elders verzamelde beoordelingen verdwenen als ik klant word bij Trusted Shops?"
Met behulp van de vertrouwensoplossingen van Trusted Shops kunnen nieuwe beoordelingen snel worden verzameld, maar helaas was het antwoord op de bovenstaande vraag tot nu toe: "Ja." Recent is dat echter gewijzigd!
Als Trusted Shops willen we ons aanbod altijd nog verder verbeteren, onze producten optimaliseren en de tevredenheid van onze klanten aanscherpen. Daarom kun je nu ook externe beoordelingen importeren.
Dat wil zeggen dat je alle beoordelingen van je online shop op één plek kunt verzamelen.
Bovendien zorgt deze functie ervoor dat je nu niet meer vanaf nul moet starten als je besluit om gebruik te maken van de vertrouwensoplossingen van Trusted Shops.
In plaats daarvan heb je de mogelijkheid om reeds bestaande beoordelingen van een andere serieuze aanbieder te importeren. Je kunt nu op een goede basis starten en met onze Trustbadge extra, nieuwe beoordelingen verzamelen.
Drie voorwaarden voor het gratis importeren
Trusted Shops staat voor geverifieerde beoordelingen die een echte meerwaarde hebben voor de gebruikers. Dat is de reden waarom we uitsluitend recensies importeren die afkomstig zijn van serieuze bronnen.
Het importeren kan eenmalig gratis worden uitgevoerd en maakt deel uit van een Trusted Shop-lidmaatschap. Er moet aan drie voorwaarden worden voldaan om de recensies van derden in het beoordelingsprofiel van Trusted Shops op te nemen:
Door Google gecertificeerde aanbieders: Om een minimum norm ten aanzien van de kwaliteit en serieusheid van de beoordelingen te garanderen, importeren we uitsluitend beoordelingen van aanbieders die ook door de verkopersbeoordelingen van Google worden toegestaan. De meest bekende en reguliere aanbieders worden echter door Google toegestaan. Hier kun je controleren of uw aanbieder daartoe behoort.


Licentiebevestiging ondertekenen: We hebben een schriftelijke bevestiging van je nodig, waaruit blijkt dat je over de licentie van de betreffende aanbieder beschikt om met de recensies ook op andere platformen reclame te maken. Hiervoor hebben we voor jou een standaard bestand opgesteld. Als je twijfelt of je over de vereiste licentie beschikt, kun je dit gewoon aan je aanbieder vragen.


Gegevens over de beoordelingen ter beschikking stellen: Om de beoordelingen correct weer te geven, hebben we informatie over de eindelijke score van elke beoordeling nodig, de tekst met de opmerkingen, het bestelnummer en de taal van de koper, dus de recensie. Bij het ter beschikking stellen van deze gegevens zullen we je uiteraard ondersteunen.
Wil je meer te weten komen over wat Trusted Shops doet? Download dan onze gratis whitepaper!