Als online retailer kom je vaak in aanraking met juridische onderwerpen zoals de AVG en het consumentenrecht. Daarom bieden we bij Trusted Shops niet alleen het keurmerk, het beoordelingssysteem en de kopersbescherming maar ook juridische ondersteuning voor jou als webwinkelier. Onze Legal Experts weten alles over e-commercerecht en waar je als retailer aan moet denken om helemaal compliant te zijn aan de AVG. We stellen ze hier aan je voor en leggen uit wat ze voor jou kunnen betekenen.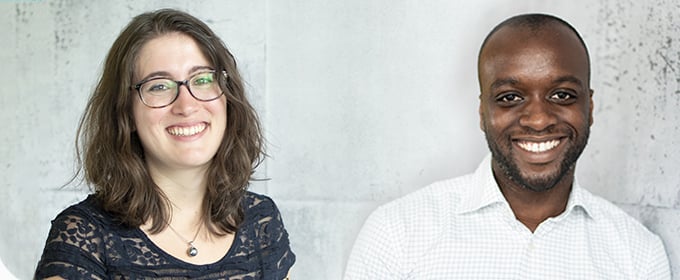 Als je lid bent van Trusted Shops dan wordt er een audit gedaan om er zeker van te zijn dat jouw webshop voldoet aan onze kwaliteitscriteria. Zodra de audit helemaal goed is doorlopen mag je het Keurmerk weergeven.
Nu is er naast het keurmerk team, die de audit uitvoert, nog een ander team met kennis over juridische topics: De Legal Experts. De Legal Experts zijn er om de Trusted Shops leden advies te geven op het gebied van e-commerce recht, waaronder de AVG en het consumentenrecht. Dus als webwinkelier kun je terecht bij hen met al je juridische vragen.
Voor de wet AVG die sinds mei 2018 van kracht is, is het nodig om bijvoorbeeld je privacyverklaring aan te scherpen en een verwerkingsregister bij te houden. Als je geen juridische achtergrond hebt kan dit erg ingewikkeld worden. Onze experts helpen je hier graag bij.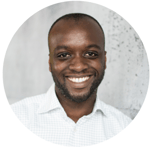 "Ik vind de variatie in mijn werk het leukst, elke retailer gaat namelijk anders te werk. Mijn doel is om webwinkeliers te helpen helemaal compliant te zijn aan de wet."
Rhode Benissan Jonker, Legal Expert
Ook als je als klant vragen hebt over bijvoorbeeld het retourproces, garantieprocedure of graag advies ontvangt over een ander probleem waar je tegenaan loopt, dan staan de Legal Experts voor je klaar.
Dit team staat in nauw contact met jouw accountmanager. Je kunt je juridische vraag, net als alle andere vragen, dus gewoon bij jouw accountmanager stellen en dan komt het bij een van de Legal Experts terecht die alles weten over het Nederlandse juridische e-commercelandschap.
Naast dat onze experts zich inzetten om onze klanten te helpen, zorgen ze er ook voor dat onze Privacy 360 helemaal actueel is. Met deze tool kun je handig online juridische documenten maken zonder veel gedoe. Deze documenten voldoen volledig aan de richtlijnen van de AVG, waardoor jij je daar als webwinkelier geen zorgen meer over hoeft te maken. Doordat er constant wordt gecontroleerd of de tool nog correct is, zijn de documenten altijd direct te gebruiken in je webshop.

"Ik blijf graag up-to-date over alles wat er gaande is op het gebied van e-commerce recht. Hierdoor kan ik de klant zo goed mogelijk te woord staan en hen helpen de juridische jungle wat toegankelijker te maken."
Hannah Laura Schuller, Legal Expert
Onze in-house Legal Experts helpen je dus graag verder om meer duidelijkheid te creëren op het gebied van e-commercerecht. Trusted Shops is er om je te helpen en om meer conversies te genereren op een open en correcte manier.
Wil je meer te weten komen over hoe Trusted Shops te werk gaat? Neem dan contact met ons op!
Blijf op de hoogte van alles rondom e-commerce en de AVG met onze nieuwsbrief, schrijf je hier in: