Bijna twee derde (63%) van de Nederlanders controleert of een webshop veilig is door na te gaan of er veilige betaalmethoden zoals PayPal en iDeal worden aangeboden. Het grootste gedeelte (84%) van de consumenten koopt alleen iets bij een webshop nadat ze hebben gecheckt of het veilig is. Dat blijkt uit onderzoek van Appinio uitgevoerd in opdracht van Trusted Shops onder ruim 1.000 Nederlanders, in het kader van Safer Internet Day.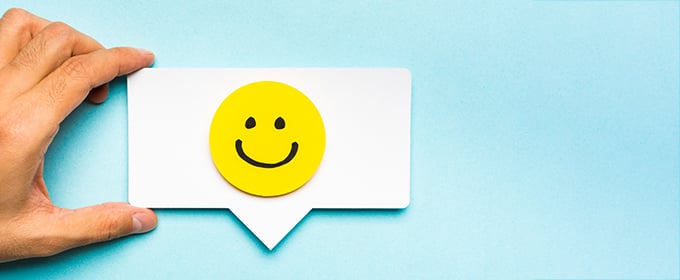 Malafide webshops worden professioneler
Opvallend is dat slechts drie op de tien Nederlanders de algemene voorwaarden van een webshop bekijkt. Dit is helemaal niet zo gek, het wordt namelijk steeds bekender dat malafide webshops professioneler worden.
Voorheen zag je bijvoorbeeld dat de algemene voorwaarden heel slecht vertaald waren, met spelfouten of dat er echt gekke voorwaarden tussen stonden. Dat komt nog wel eens voor, maar het is zeker niet meer zo dat je een neppe webshop automatisch herkent aan de gebrekkige algemene voorwaarden.
Mening van anderen telt
Een andere factor die meeweegt in de beoordeling van webshops is de mening van andere consumenten; meer dan de helft (55%) van de mensen die de betrouwbaarheid van een webshop checken, bekijkt reviews van andere online shoppers.
Daarnaast kijkt 42% of er contactmogelijkheden op de website staat, zoals een e-mailadres of telefoonnummer of dat de URL begint met https:// - wat erop wijst dat het een beveiligde verbinding is. Tenslotte zoekt meer dan een derde (38%) van de ondervraagden naar een webshopkeurmerk op de website.
Voldoen aan veiligheidsverwachtingen
Een groot deel van de consumenten controleert webshops op een aantal betrouwbaarheidskenmerken voordat zij overgaan tot aankoop. Dit betekent dat consumenten inzien dat we leven in een wereld waarbij niet iedere webshop oprecht is.
Vooral kleine en nieuwe webwinkels moeten er dus voor zorgen dat ze vanaf het begin voldoen aan de veiligheidsverwachtingen van de gebruikers, zodat consumenten de webshop kunnen vertrouwen.
Betrouwbaarheid verhogen
Er zijn een aantal punten waar je als webshopeigenaar aan kunt werken; een beveiligde URL, contactgegevens en duidelijke algemene voorwaarden (zonder spelfouten) zijn eenvoudig te realiseren, maar echte reviews verzamelen kan soms lastig zijn.
Een gesloten beoordelingsplatform kan hierbij helpen. Hierop kunnen alleen mensen die daadwerkelijk iets hebben besteld een beoordeling plaatsen. Heeft de consument de bestelling nog niet ontvangen, maar wel een verzoek tot beoordelen gekregen?
Dan kunnen ze dit aangeven in het beoordelingsformulier. Zo kun je ervoor zorgen dat de koper pas een volledige beoordeling achterlaat wanneer die het product daadwerkelijk heeft ontvangen.
Uit het onderzoek bleek ook dat bestellingen die uiteindelijk niet worden geleverd een veel voorkomend probleem zijn.
Om te voorkomen dat consumenten deze eenmalige negatieve ervaring gebruiken om geen aankopen meer te doen bij je webshop, kun je ervoor kiezen om kopersbescherming aan te bieden via een externe partij.
Consumenten zien dan dat er altijd een externe partij betrokken is die financiële zekerheid biedt tijdens de online aankoop.
---
Blijf op de hoogte van alles rondom Ecommerce en de betrouwbaarheid van webshops met onze nieuwsbrief, schrijf je nu in!